Let's talk about Daily Goal! The Daily Goal Meter is personalized based on your earning behavior plus an additional bonus! Let's take a closer look!
Goal 1 and Bonus (see screenshot below) — this Goal drives your winning streaks and monthly bonus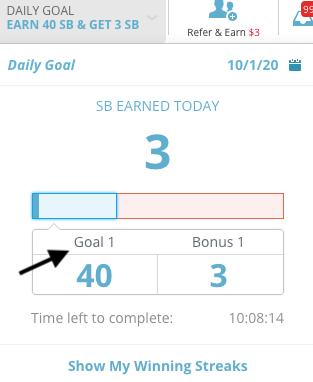 What happens is, each day, you'll see a goal meter that displays a blue bar for Goal 1 (screenshot above, left) and a red bar for Total Goal (screenshot below). Your streaks are based on Goal 1 — hitting this goal will get you your monthly bonus.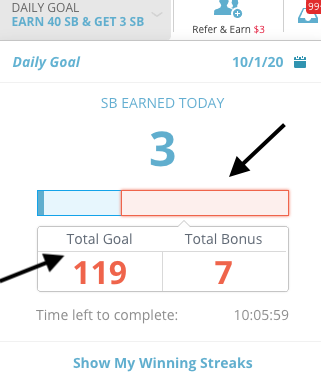 Total Goal is your opportunity to earn a little extra – something we KNOW you love!
Clicking "Show My Winning Streaks" will roll out a list of all the badges you can earn each month.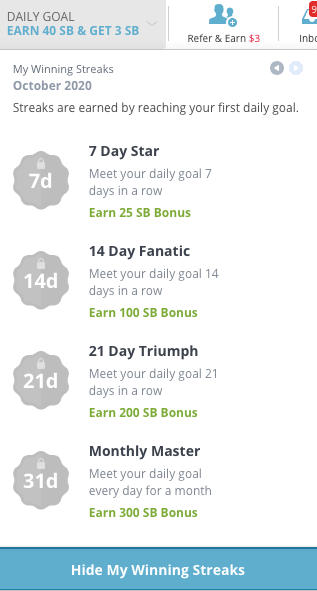 Unlock them as you go throughout the month and we'll pay you the bonus!