Hello Swaggernauts!
We understand that your time is valuable and it can be frustrating when some activities don't meet your expectations. If you think there is an issue or if you have a question that needs answering, here is a rundown of to get a hold of the Customer Support Team:
Creating support tickets about specific activities (Shopping, Discover Offers, Surveys, etc):
The best way to get support from our team is through your Activity Ledger. Find the specific activity you need help with on the Visited Section and click the help/contact us link directly next to it. For Shopping and Discover Offer categories, this will start a help ticket and ask you for additional information. For other categories, it will direct you to a help article to learn more. If the suggested help article doesn't solve your question, then use the 'Still Need Help' button at the very button of that help article. That will start a support ticket for your issue

NOTE: We encourage you to learn more about your Activity Ledger as it is the easiest and fastest way to get help!
Have a general question?
Most often, our members can find answers though our FAQ Help Center. Simply type / search for you question or choose the category the best matches. We have surfaced the most popular FAQ articles for the majority of members' concerns. At the bottom of most articles, there is a 'Still Need Help' button' that will create a support ticket with our agents. You will then receive an email shortly about next steps.
About Support Tickets
Ticket business hours are 9:00 am- 6:00 pm Pacific Time Monday - Friday, excluding holidays.
Response time is typically within 10 business days.
Account related questions may take up to 30 business days. (Deactivation, Mobile Verification, Blocked Surveys).
Read the Support Emails carefully as many require you to reply or perform a specific action to continue receiving assistance.
You may be asked to verify your email address before a ticket is submitted. Please be sure to look for an email from our Help Center to complete the process.
Don't see a click on your Activity Ledger* (You should only use these in cases where the activity does not appear on your ledger. Tickets created from these forms will require a 30 day investigation.)
As mentioned above, simply pick a topic and locate the Support link at the top or bottom of the article. Our Live Chat team is also available to help, so be on the lookout for the Chat pop-up at the bottom of the page.
Here are a few direct links to get you started:
It is important to choose the correct topic. Incorrect submissions will result in a 30 day response time.
If you prefer to chat with us on Facebook:
Facebook hours are 9:00 am - 5:00 pm Pacific Time Monday - Friday, excluding holidays.
Response time is typically same day, though due to volume it may take 1 business day.
You may be asked to submit an email to our team based on the situation.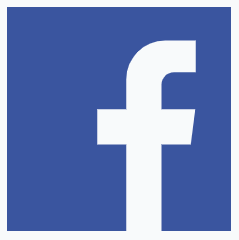 Send us a message on Facebook!
Lastly, have you tried to ask a fellow Swagbucks Member for Help?
Post your question on the New Community Forum
Answer questions to help someone else
The Community Forum is NOT monitored by Customer Support Agents.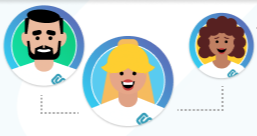 Visit the Swagbucks Community Forum