It's an easy and smooth process to get to your American Express virtual reward. When you receive an email that your redemption has been delivered, click on the "Claim your card" button.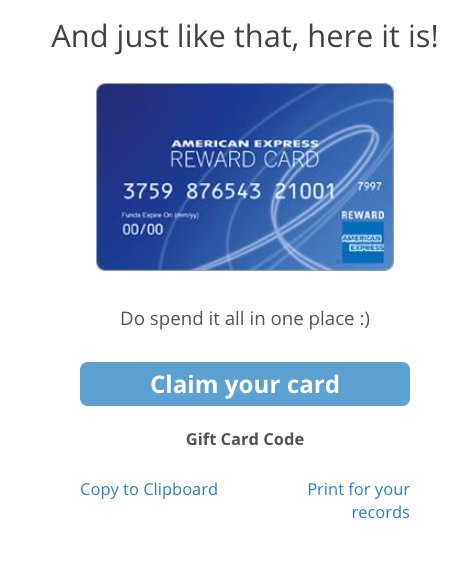 Once you've clicked the "Claim your card" button, you'll be redirected straight to your virtual reward card!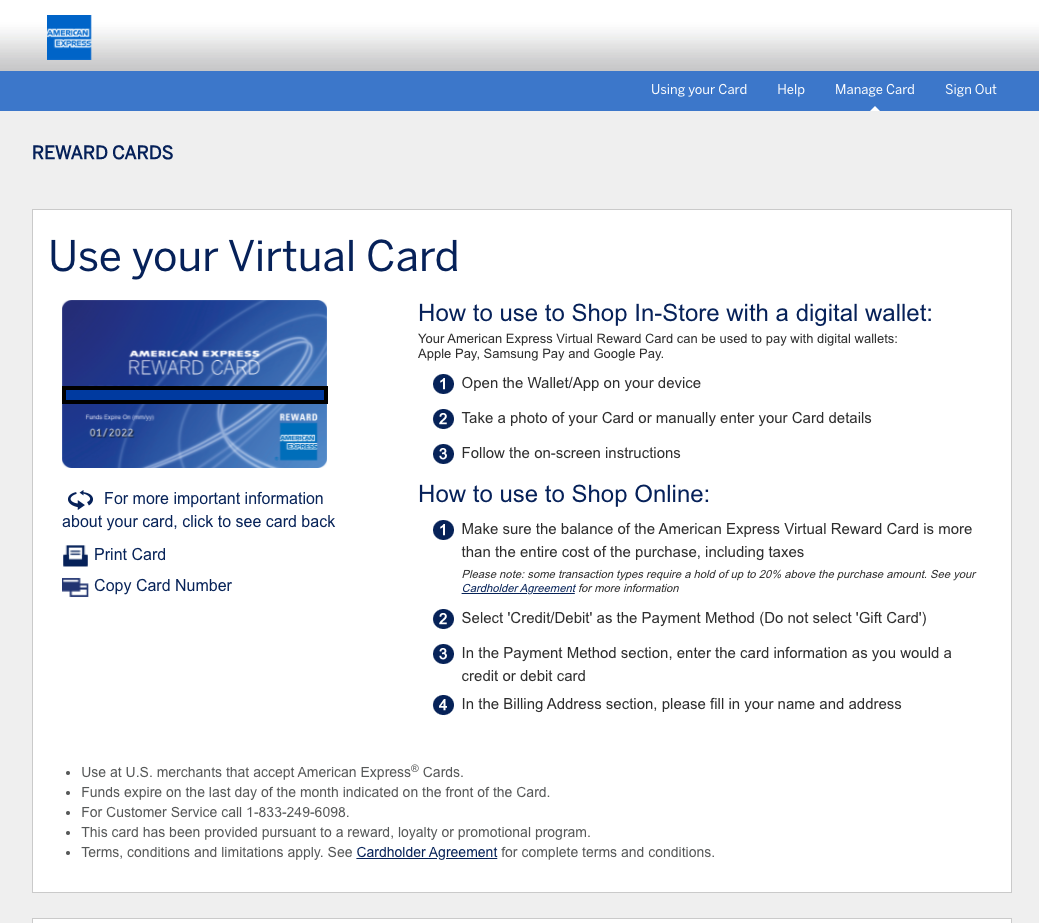 You can add to participating mobile payment and/or digital wallet services to use at participating physical or retail merchant locations virtually everywhere American Express Cards are accepted in the United States, U.S. Virgin Islands, and Puerto Rico.
Keep in mind there is a $3 monthly service fee that applies after 6-months.