Part 1.
Now you can redeem SB to get Bitcoin with the Cryptovoucher Gift Card. Here's what you need to know.
Swagbucks has introduced a new gift card to a service called CryptoVoucherGiftCard.com, where you can use your gift card balance to purchase Bitcoin.
Before redeeming SB a CryptoVoucherGiftCard.com Gift Card, please familiarize yourself with the following information.
The gift card will allow you to purchase Bitcoin in an amount equivalent to the face value of the gift card you redeemed, less network transaction fees. For example, if you receive a $50 gift card, it will allow you to acquire $50 worth of Bitcoin, less a network transaction fee.

CryptoVoucherCard assesses a variable network fee to process the transaction, as does any network that processes trades for Bitcoin. The network transaction fees vary based on the Bitcoin market but typically range between 11 - 13%.

You will need a Bitcoin wallet to store the Bitcoin that you receive from CryptoVoucherGiftCard.com. Review

Money's 5 Best Crypto Wallets

. Consider the Swagbucks

Coinbase Offer

if you want to use Coinbase for a wallet.
The screenshots below represent the steps you'll take to turn SB into Bitcoin.
1. You will receive an email that we have fulfilled your CryptoVoucherGiftCard gift card order.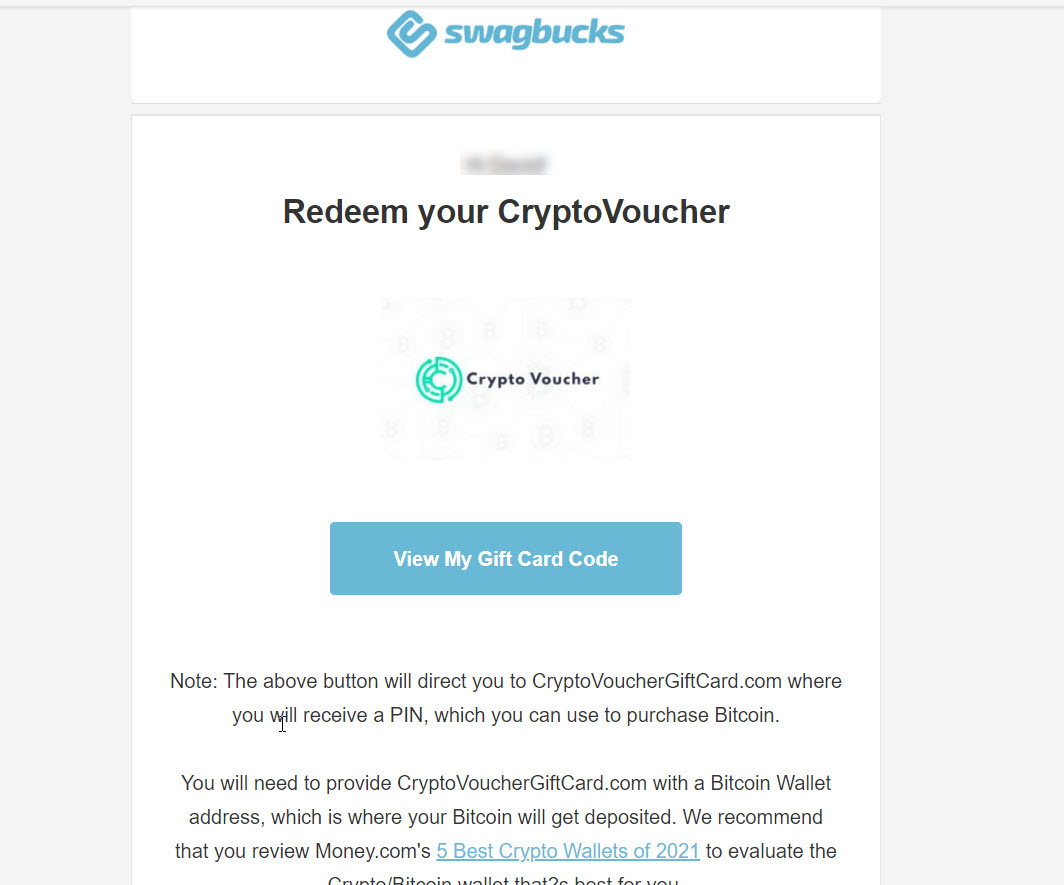 2. The email will link you to Swagbucks where you'll have to authenticate yourself with your Swagbucks password.

3. After logging-in to Swagbucks, we will present a page with a code and a button that reads "Claim Your Card".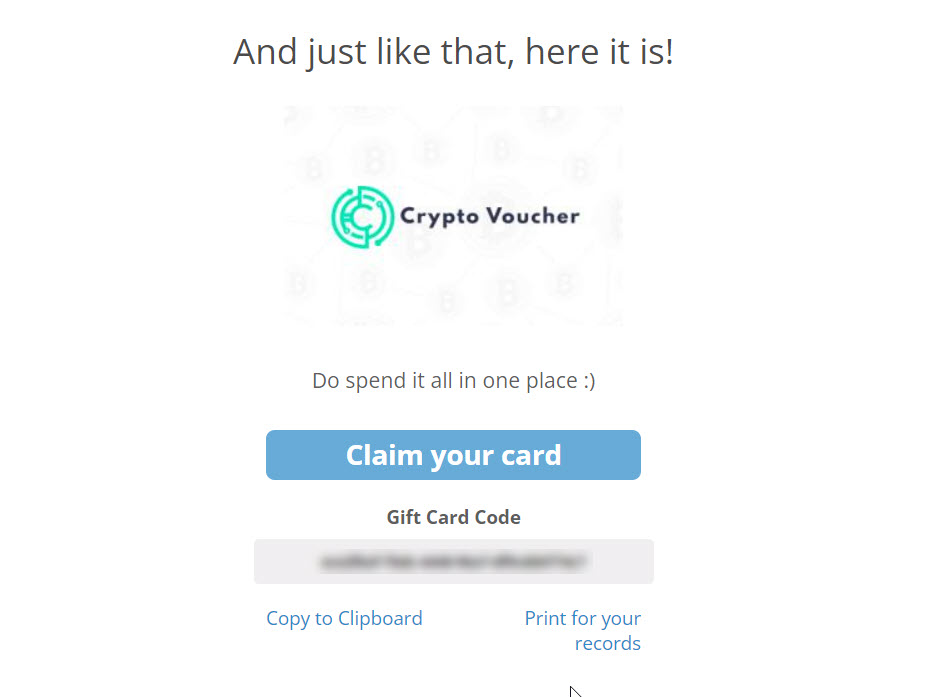 4. Clicking "Claim your card" in the previous step directs you to a page that presents your gift card's serial number and PIN. Copy the PIN and proceed to www.CryptoVoucherGiftCard.com to use it to purchase Bitcoin.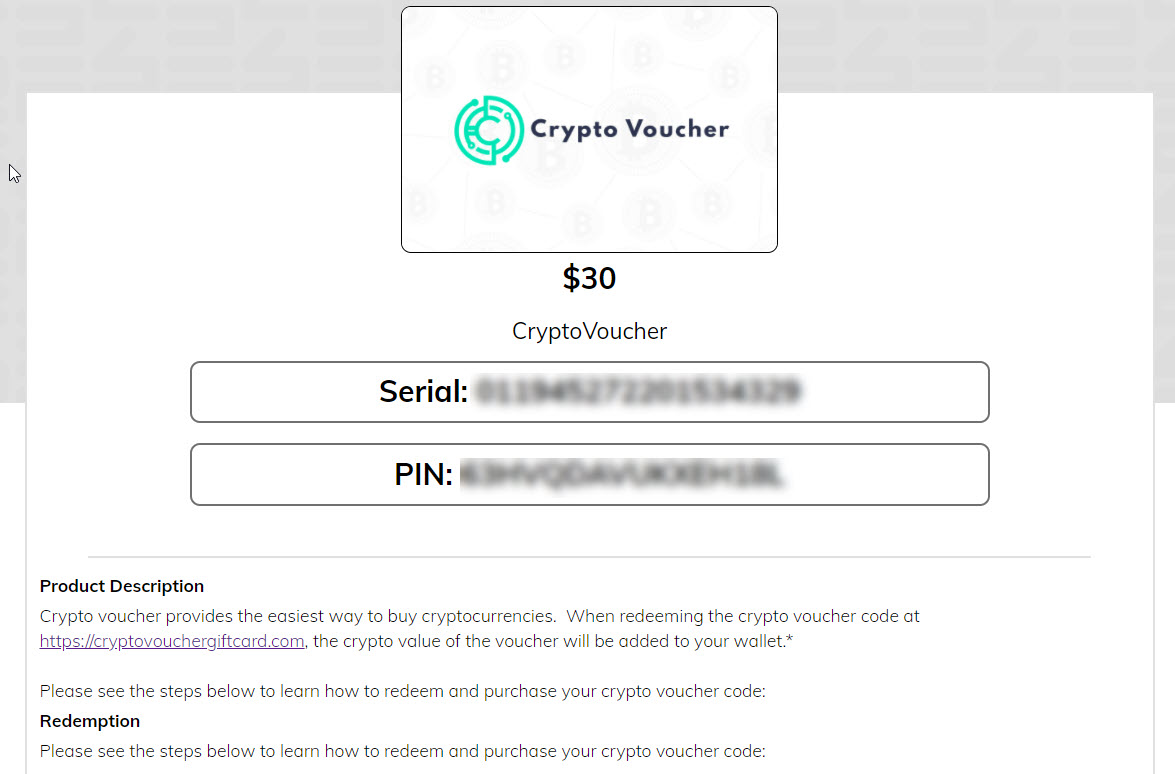 5. CryptoVoucherGiftCard.com prompts you to sign-in with either a Google account or a mobile phone number.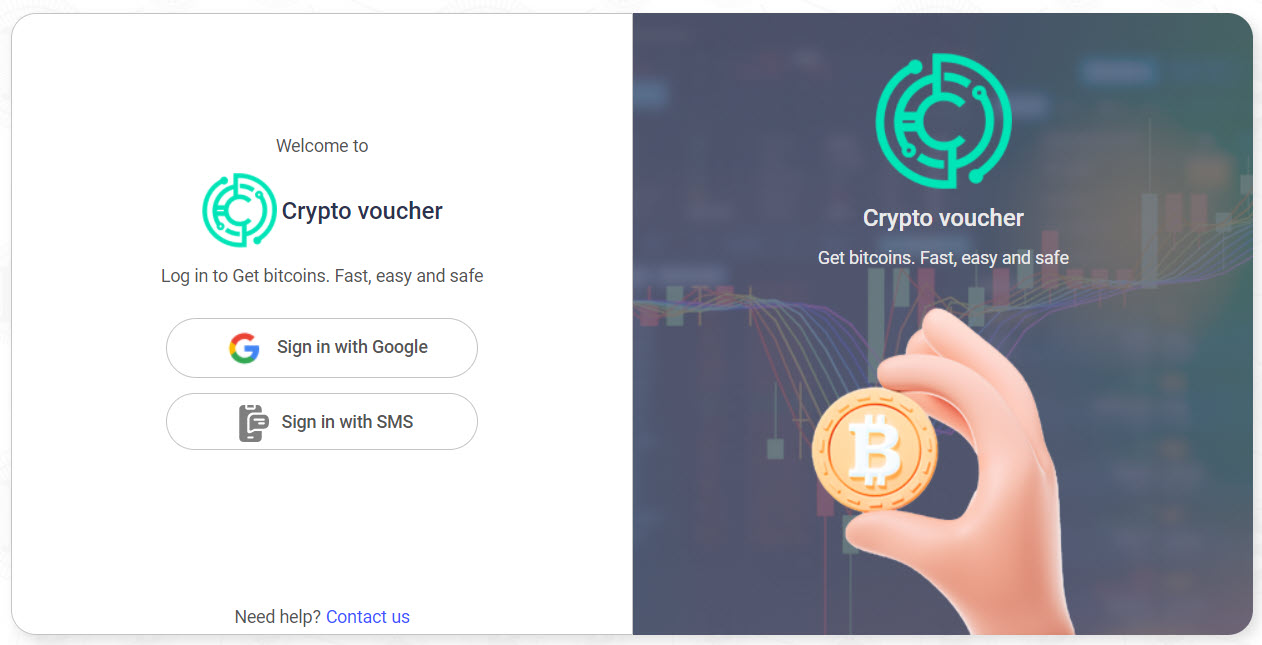 6. After logging in, enter the PIN Code to create your Bitcoin order.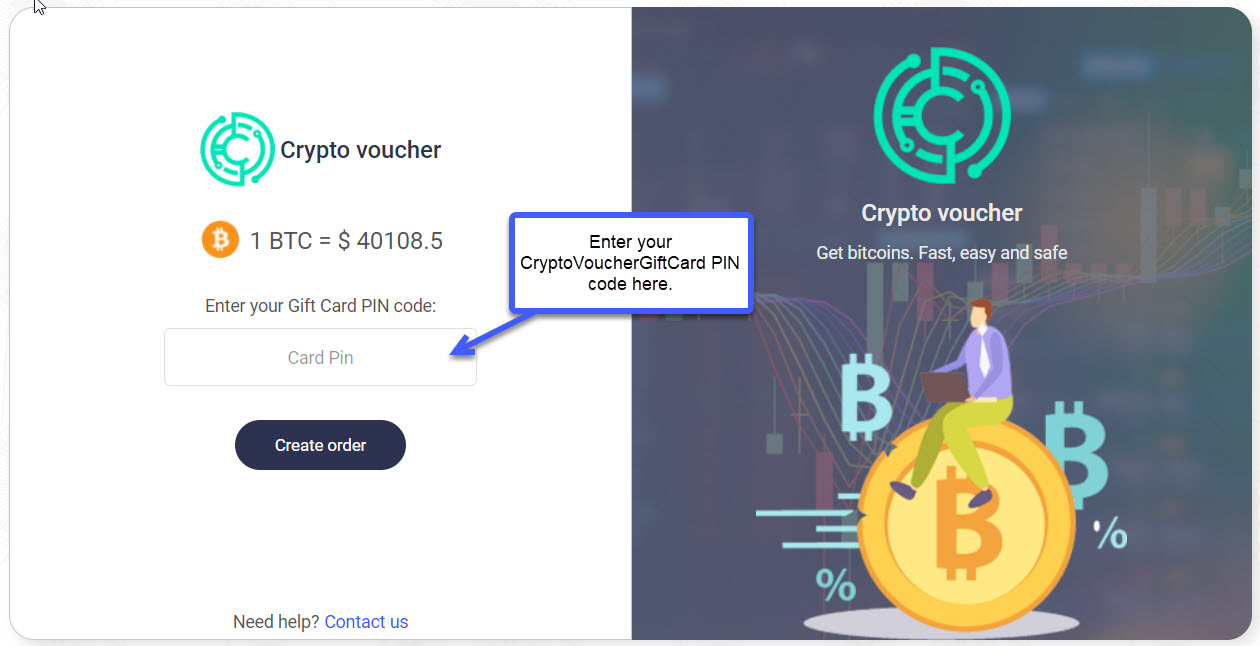 7. Enter your Crypto Wallet Address in the field form and click the Pay button. You have a limited amount of time to complete the purchase; so, be sure to have your Wallet Address available.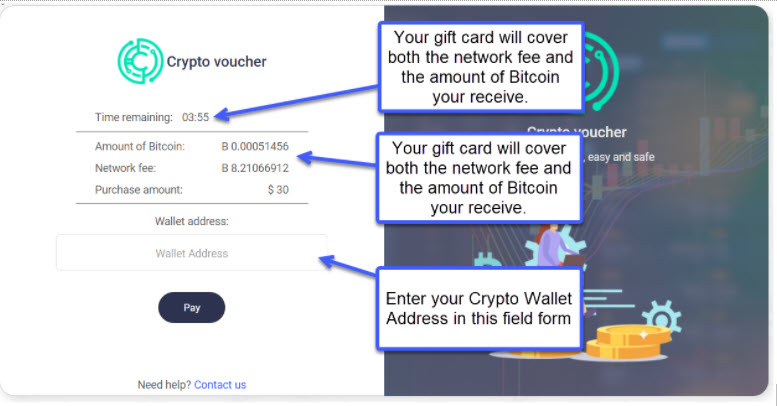 8. You will see an order confirmation screen upon the completion of a successful order and can view your order history within your CryptoVoucherGiftCard.com account. Your Bitcoin gets deposited in your designated wallet usually within 1 hour.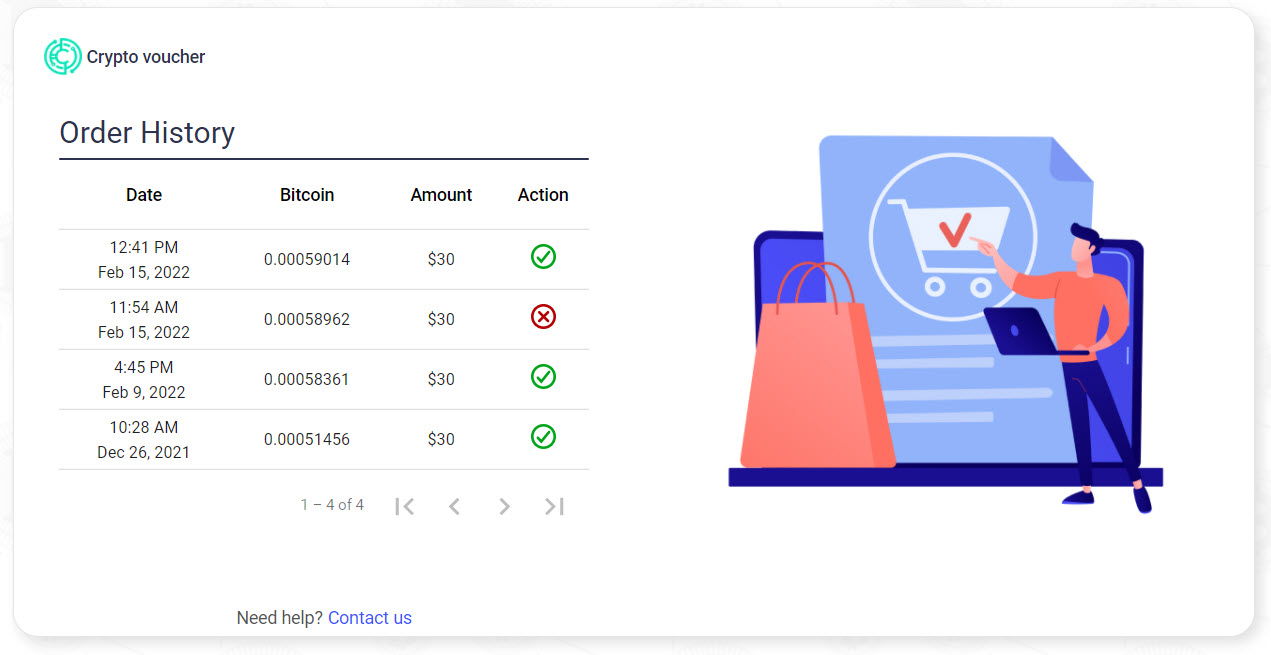 Part 2
FAQs
Can I redeem SB for Bitcoin?
Yes, you can indirectly redeem SB for Bitcoin. When you redeem SB for the Bitcoin CryptoVoucherGiftCard, you will receive a gift card denominated in USD. Then, you can use the CryptoVoucherGiftCard to buy Bitcoin at CryptoVoucherGiftCard.com.
Where do I store the Bitcoin I redeem from Swagbucks?
You will need a Crypto wallet to store the Bitcoin you receive from the CryptoVoucherGiftCard that you receive from Swagbucks. We recommend that you review Money.com's 5 Best Crypto Wallets of 2021 to evaluate the Crypto/Bitcoin wallet that's best for you. If you don't have a Crypto wallet, consider the Swagbucks Coinbase Offer if you want to use Coinbase for a wallet
What Else Do I Need to get Bitcoin from Swagbucks
You will need either a Google Account or a mobile phone that can receive text messages. The reason for this is because CryptoVoucherGiftCard uses either of these methods to authenticate Bitcoin buyers.